FULL RECIPE & MORE
---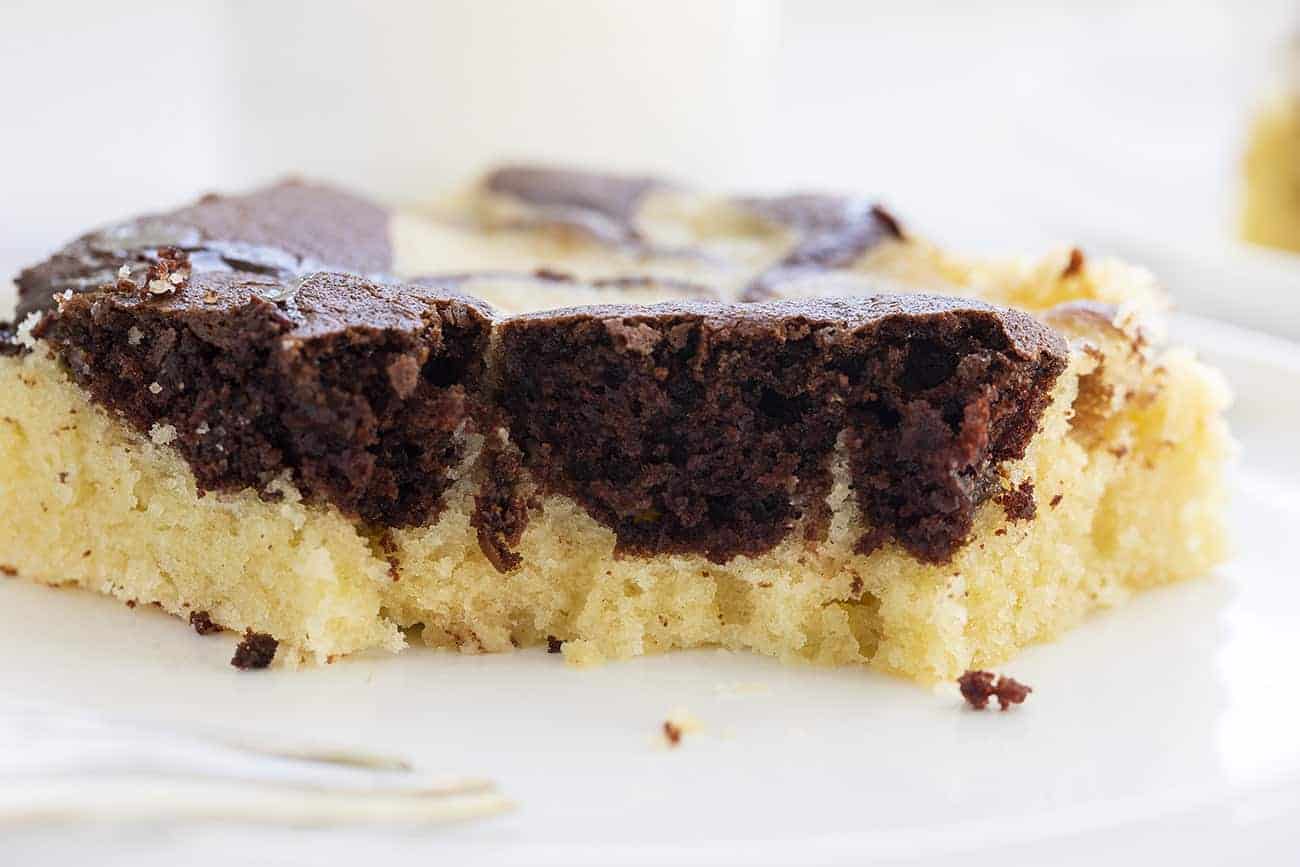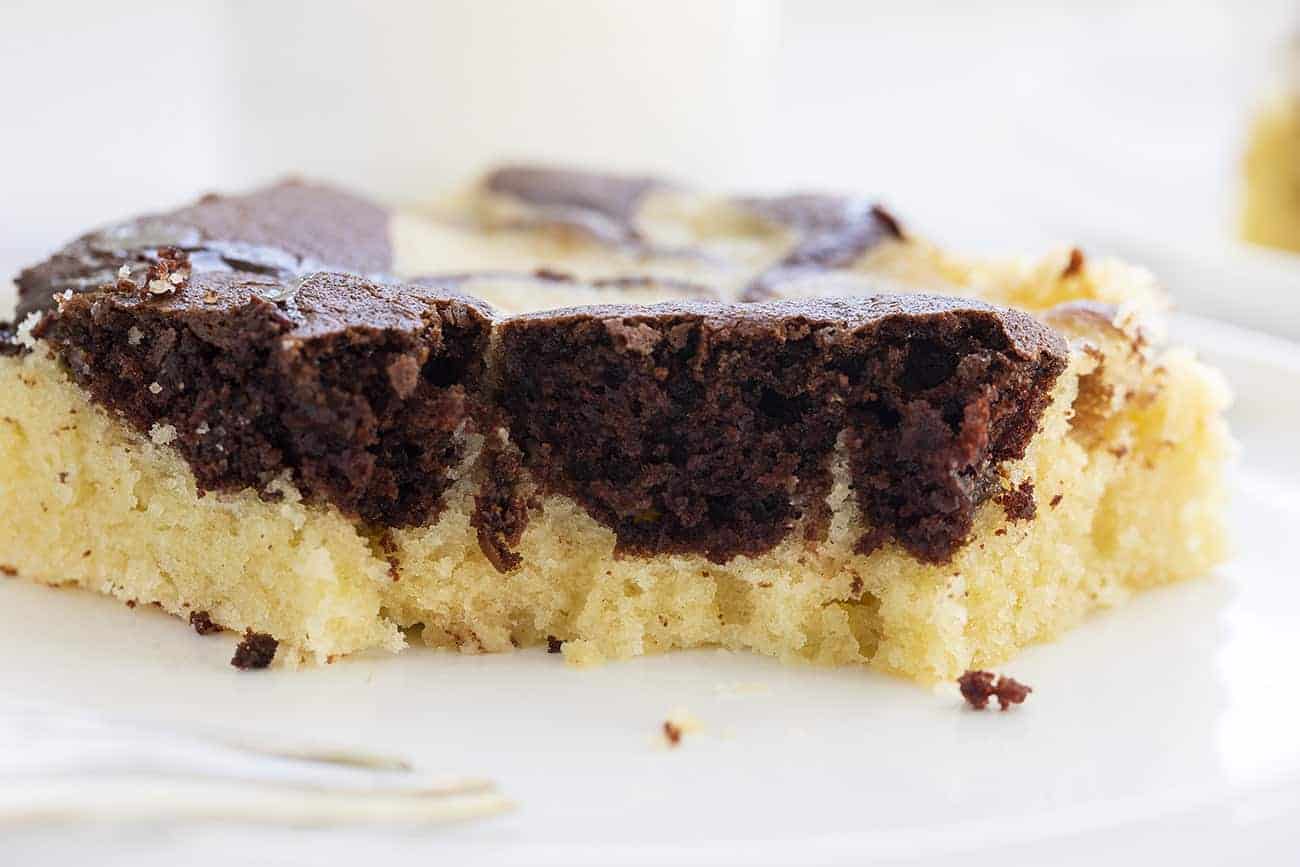 I hope everyone is still finding ways to make the best of things and stay connected to one another–especially through time in the kitchen. As we all continue to #MakeItTogether, one recipe you must try is this amazing Marble Cake. I'm even giving it an upgrade!
The basic flavors of vanilla and chocolate combine in the most flavorful and delicious way-and then get a rich chocolate ganache swirl-in this Marble Sheet Cake, made in partnership with KitchenAid. If you love marble cakes, try my Marble Cake with Whipped Chocolate Buttercream!
Marble Sheet Cake
Marble Cakes (known as Marmorkuchen in Germany where they originated), were cakes that used two colors of cake batter for a marbled effect. Although chocolate and vanilla cake seems to be the most popular, people have used coffee, raisins, and molasses to get the dark color in the cakes. I am sticking with the chocolate and vanilla combination in this recipe, but stepping it up with an added chocolate ganache swirl.
Marble Sheet Cake Recipe
When it comes to marble cakes, it's my opinion they must taste like vanilla AND chocolate, not just chocolate. The swirl I add is minimal to show off the beauty of the cake and keep clear spots of the vanilla. There are three main parts to making this Marble Sheet Cake–the vanilla cake batter, the chocolate batter, and the ganache swirl….
Marble Sheet Cake was shared on: Cakes – i am baker
Marble Sheet Cake
ORIGINAL POST
Amanda Rettke
2020-08-13 14:13:21
---
FULL RECIPE & MORE