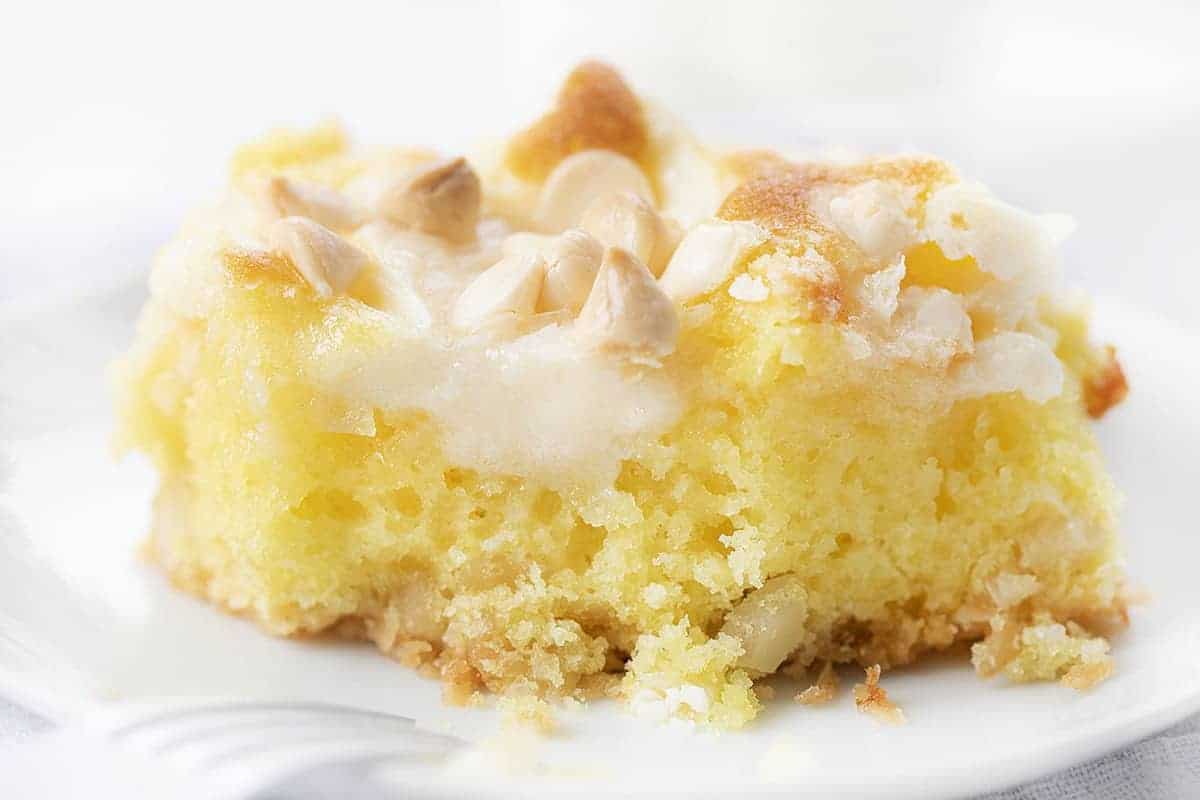 Lemon Earthquake Cake is a dessert that starts with a layer of coconut and macadamia nuts, followed by a lemon cake and cream cheese swirl, all topped and baked with white chocolate chips. Try my Oreo Earthquake Cake and Pumpkin Earthquake Cake for a couple more varieties of an earthquake cake.
Lemon Earthquake Cake
Just like an earthquake causes the earth to shift and cause cracks in the land, this Lemon Earthquake Cake has ingredients that may move around as it is being baked and you may see cracks and crevices in the top after it's baked. But, that doesn't change the fact that this is an ooey-gooey, lemony dessert with added nuts, coconut, and white chocolate.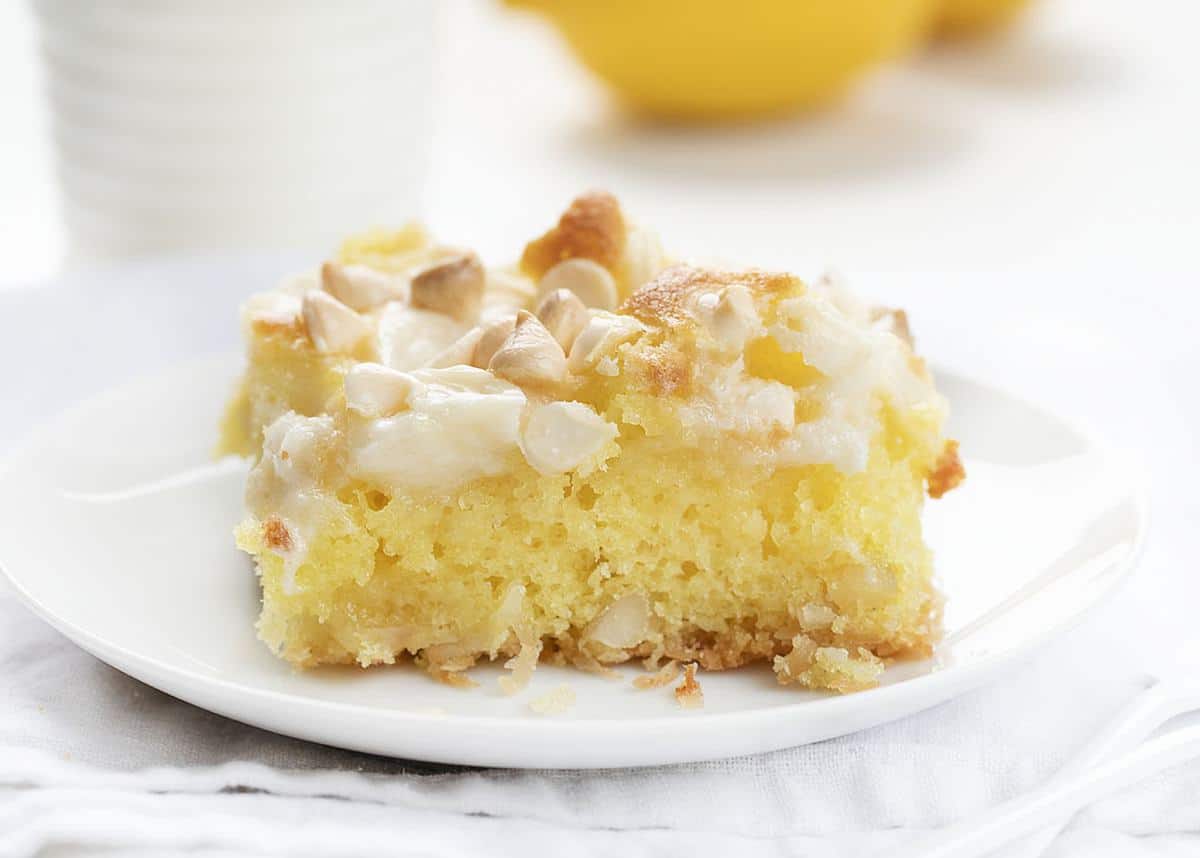 Lemon Earthquake Cake Recipe
Each time you take a bite of this dessert, you will get a nutty, lemony flavor with a taste of coconut and white chocolate.
Ingredients (full recipe below)
Lemon cake mix
Shredded coconut
Macadamia nuts
Cream cheese
Butter
Confectioners' sugar
Vanilla extract
Salt
White chocolate chips
Vanilla ice cream–This is optional to add after the cake has been baked, but if you have some vanilla ice cream on hand, I would highly recommend adding a scoop to the dessert!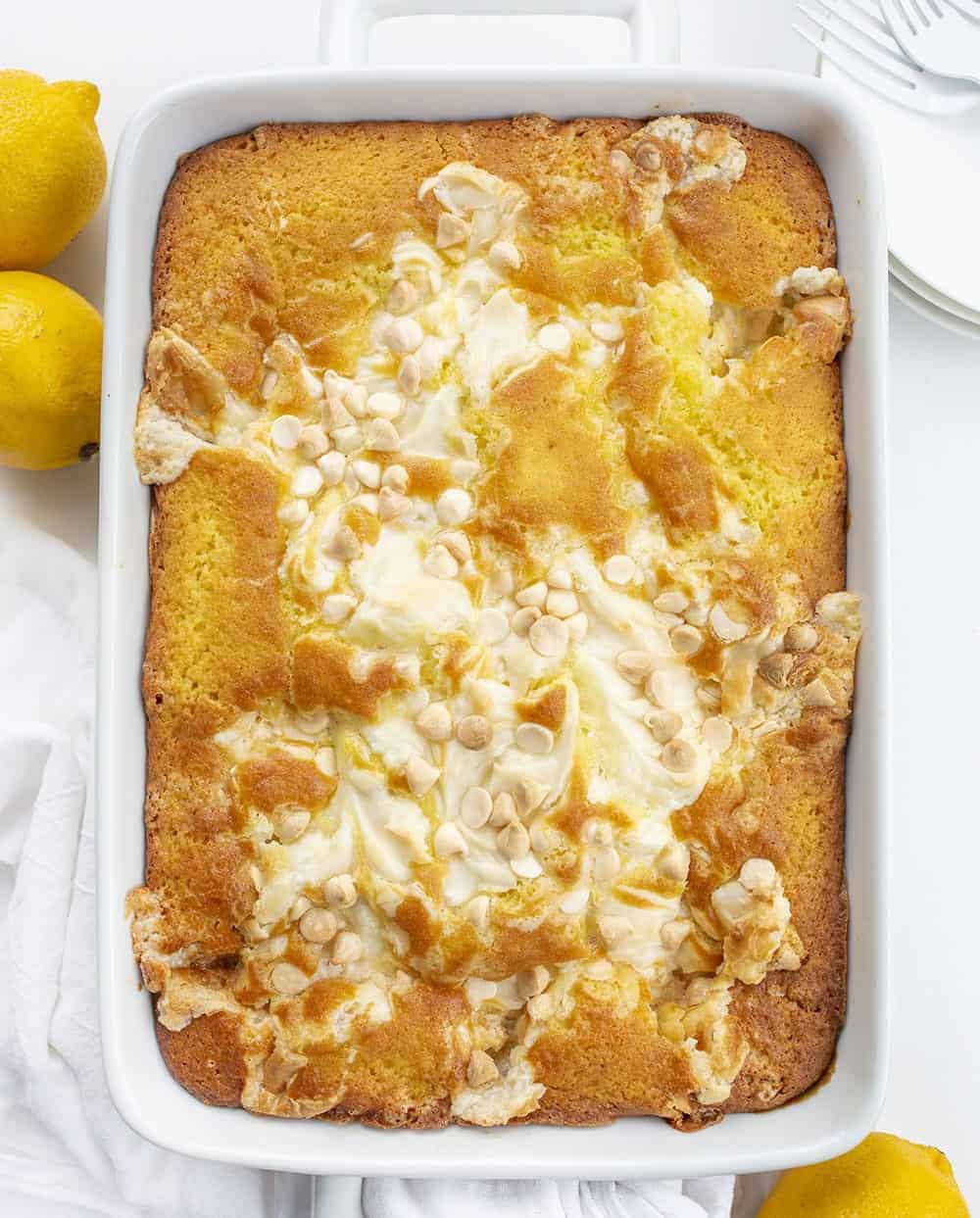 Lemon Earthquake Cake was shared on: Cakes – i am baker
Lemon Earthquake Cake
ORIGINAL POST
Amanda Rettke
2020-08-19 14:49:20
---
FULL RECIPE & MORE